Go to the website https://elicense.ct.gov/
Use the same login that you use to pay your licenses in Connecticut.
If you do not remember your Username and login then reset it. Do not use the "fast track option". Enter your "User ID" and "Password"
If you do not have your username, you can email DCP.DrugControl@ct.gov to request it.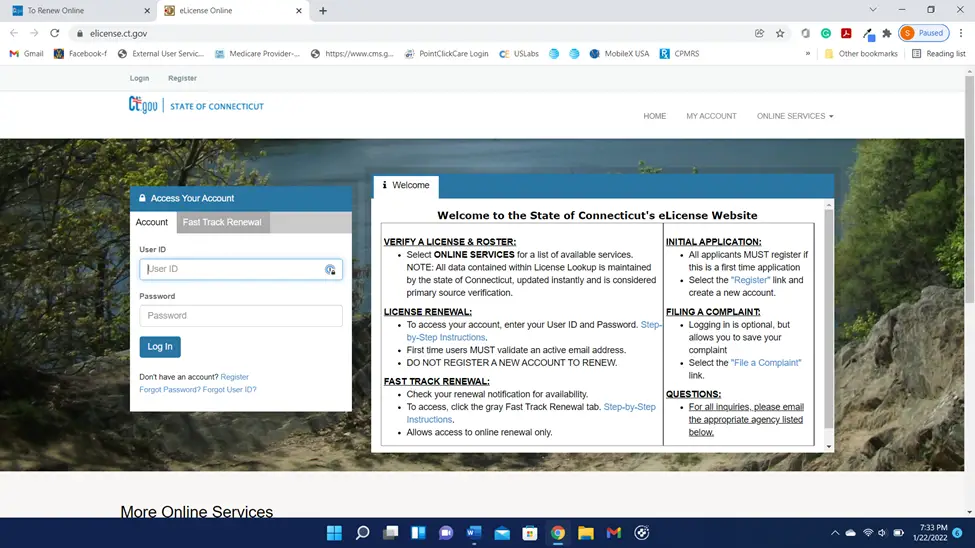 Once you login it will bring you to this screen: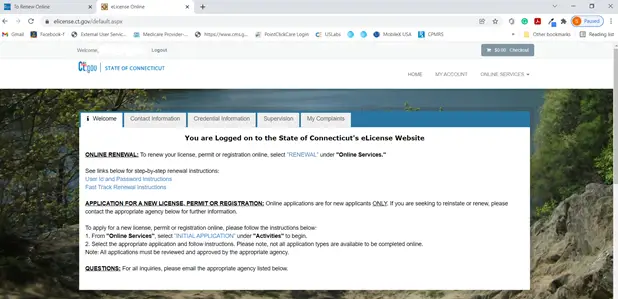 Click on "Online Services" upper right-hand corner of screen then "Practitioner Profile"
Select the Practitioner Profile which you wish to edit. Select the "Controlled Substance License" and press "Start" to begin waiver.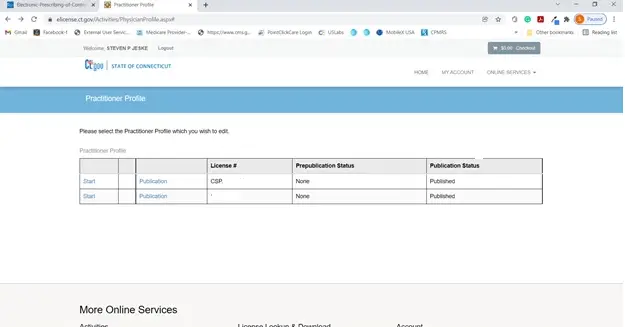 Controlled Substance Practitioner (CSP) Waiver.
"This section requires all prescribing practitioners with a controlled substance registration to transmit controlled substance prescriptions electronically to the pharmacy in accordance with the standards set forth by the Drug Enforcement Administration. One exemption to the requirement is if the practitioner demonstrates that they do not have the "technological capacity" to prescribe electronically, in which case they can apply for an exemption with the Department of Consumer Protection's Drug Control Division. This questionnaire will serve as the application for exemption from the electronic transmission of controlled substance prescriptions."
Use the next button to scroll through the questions.
"Are you currently capable of sending Electronic Prescriptions for Controlled Substances that comply with Drug Enforcement Administration standards at all of the locations where you practice? (Answering "No" to this question would not exempt you from sending Electronic Prescriptions for Controlled Substances from locations that are capable of sending electronic prescriptions. If you are able to send Electronic Prescriptions for Controlled Substances that are compliant with the law you MUST do so for controlled substances.)"
To get the waiver you would answer NO to this question.
Then you will request "waiver from any requirement that Controlled Substance Prescriptions be submitted electronically".
Select "Publish Profile Online"
You are now done and the pharmacies should be able to lookup that you have the waiver.
References:
Connecticut Department of Consumer Protection. Drug Control Division. https://portal.ct.gov/-/media/DCP/drug_control/pdf/Electronic-Prescribing-of-Controlled-Substances-Instructions-12-17-pdf.pdf Retrieved January 22, 2022